Jodhpur City Tour Package
Maharaja cab offers you Jodhpur tour package for sightseeing in the local city and all Rajasthan sightseeing package. Rajasthan is the fort of tourist where you can feel Rajasthan culture with tourists points. We provide you Jodhpur sightseeing package and local city tour, Desert tour etc. and Maharaja cab also provides taxi service in Jodhpur, Car on rent, Bus on rent, Maharaja cab provides you all type of taxi in Jodhpur and cab service in Jodhpur.
Jodhpur Sightseeing tour package-
Package Price- 8999 INR of One Night - 3 star Hotels and 2 Days Full Sightseeing Of Local Jodhpur city For One Couple & 2 Person By Sedan Taxi
Duration : 2 Days / 1 Night
Location: Jodhpur, Rajasthan, India
Visits: Jodhpur sightseeing
Booking option: Call Mr. Singh – 9571713456 or drop us a mail on this e-mail id: maharajacabservices@gmail.com
· 1st Day: Arrival in Jodhpur
Pickup from Bus stand / Railway station/ Airport of Jodhpur and drop you at your booked Hotel.
Evening visit: Local market of Jodhpur and Clock Tower also.
Tourists attraction points in Jodhpur: Mehrangarh Fort, Umaid Bhawan Palace, Jaswant Thada
· 2nd Day: Visit the Mehrangarh Fort, Moti-Mahal and Phool Mahal. Also visit Jaswant Thada and the museum located in Umaid Bhawan public garden, after visiting these palaces we will visit the local market and drop you Airport or Railway Station.
If you want to get this package then call Mr. Singh and book – 9571713456
Maharaja cab provides you Outstation taxi service from Jodhpur like Jodhpur to Jaipur taxi, Jodhpur to Agra Taxi, Jodhpur to Delhi Taxi. we provide you Jodhpur to all cities cab service in Rajasthan India.
Most popular car for rent :
· Sedan Car (swift dzire & Toyota Etios.) 9 Rs. Per Km.
· Toyota Innova car rent in Jodhpur 12 Rs. Per km.
· Tempo travel rent in Jodhpur 18 Rs. Per Km
Maharaja cabs Promise Quality
Affordable – Maharaja cab is the best cab service provider, car rental provider in Jodhpur Rajasthan India. If you are planning an affordable taxi fare from Jodhpur.
Courteous Drivers – We promise you to provide reliable taxi service with our Experienced Drivers.
Service across Rajasthan and all over India

The wide range of cars – you can choose an AC cabs in these taxi swift dzire, Toyota Etios, Toyota Innova etc.

FOR BOOKING: CALL MR.SINGH – 9571713456, 7976135260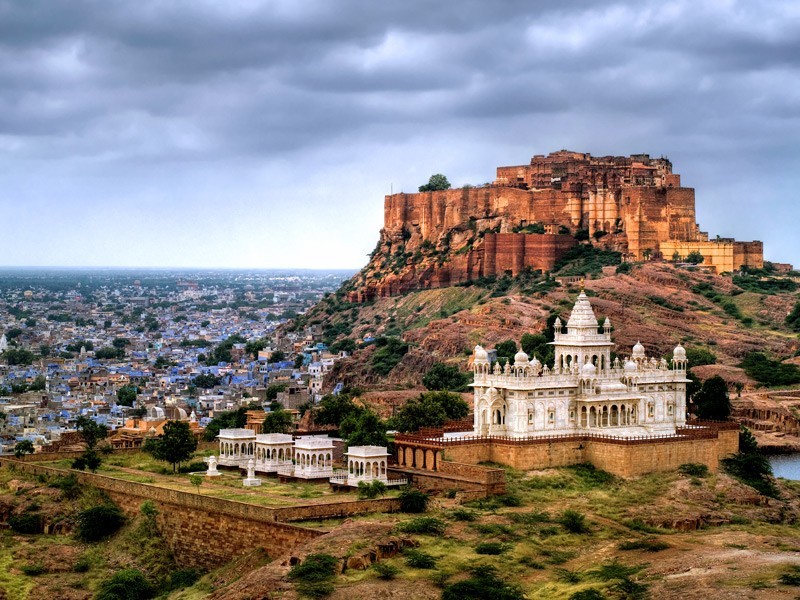 Jodhpur Sightseeing Package By Maharaja Cab
Maharaja Cab Service Provide a Luxury Sightseeing Package For Jodhpiur
Local bikaner sightseeing package 8 hours 80 km @1900/-For Sedan Taxi [Swift Dizer,Etios] @ 2500/- For Innova, Tavera, @ 3000/- Tempo Travel and toll tax, parking extra, & Extra Hours @200/- per Hours
Local Jodhpur Monuments List
1- Mehrangarh Fort 2 - Jaswant Thada 3 - Umaid Bhawan Palace
4 - Rao Jhodha Desert Rock 5 - Mandor Gardens 6 - Osian Temple
7 - Clock Tower 8 - Chamunda Mata Temple 9 - Balsamand Lack
Outstation Taxi Service in Jodhpur
Car Rental Service For Outstation Of Bikaner 9/- Rs Per Km Sedan Taxi [Swift Dizer , Etios, Indigo,]
Innova @12/-rs Km , Tempo Travel 18/-rs per km and 300/- km per day running compusaly & 200/- per night driver charges
More Details Contact - 9571713456