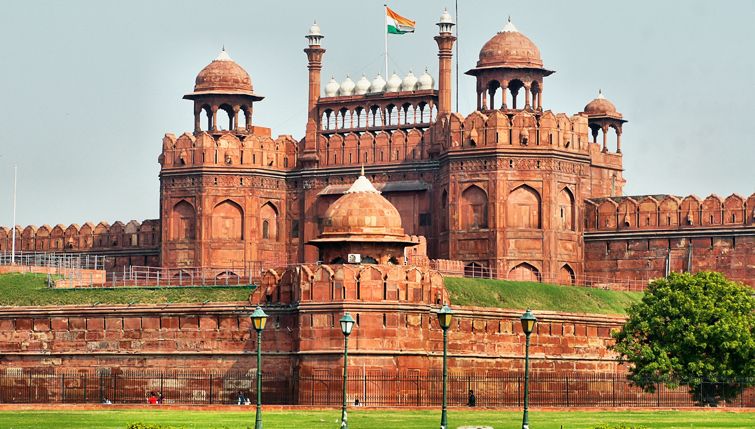 Golden Triangle Tour Package 4 Nights 5 Days Operate by Cab and Taxi
Golden Triangle Tour Package By Car & Taxi From Delhi,Agra,Jaipur Operate Maharaja Cab This Package is very Popular In India For Tourist Attractive
This Package is very Popular package in India For Tourist attractive .the main feature of this package is that this package visits the main three states of india such as Delhi,Uttar Pradesh,Rajasthan ,Which is Very Awesome Tour package In Indai .if You want to roam in india,you will have to walk by hiring a golden triangle tour package .This tour package is Fifth Nights and Sixth Days. One Nights Delhi,One Night Agra,and Two Nights In Jaipur Rajasthan.this Three Place is very popular For Tourist and Yatri…Golden Tour Is According Name Effect on Tourist
Golden Tour Package Itinerary From Delhi Agra Jaipur 4 Nights 5 Days
First Day-[1] – Delhi - Arrive In Delhi Airport and delhi Railway Station After Welcome of Guest as per Indian Culture such as Aarti Tikka than Rajasthani Traditional Safa, Rajasthan Pagadi after Transfer to Hotels and take rest..and Half Day Sightseeing Tour in Delhi of historical monuments like the Qutub Minar, Humayun's Tomb, India Gate and Parliament House. In the evening, catch the sound and light show at the Red Fort, another important Mughal monument. Overnight Delhi.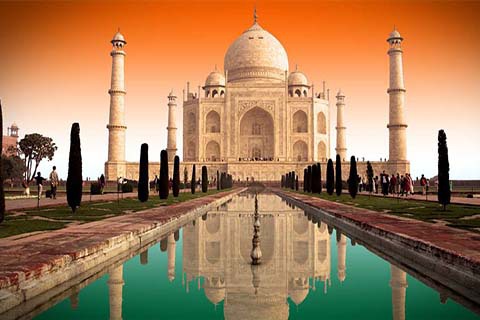 Second Day[2] – Delhi to agra 5 Hours – After morning Fresh N Up and check out hotel in delhi visit od due delhi monuments and drive to agra and Visit Taj Mahal and one of the most popular destinations in the world. Visit Akbar's tomb at Sikandra, enroute to Agra. Check into your hotel. Then, a visit to the Taj Mahal with a guide. Also visit the Agra Fort which was designed as a military base by Akbar. Overnight Agra. All Night Stay In agra Hotel
Third Day [3] – Agra To Jaipur 5:00 to 6:00 Hours – Morning Breakfast After Local Sightseeing tour in agra and next process pink city of Jaipur via the imposing monument of Fatehpur Sikri. Arrive in Jaipur and check into your hotel. Half-day sightseeing of Jaipur city. Visit the Jantar Mantar, Hawa-Mahal, City Palace and the bazaars of Jaipur for some excellent shopping. Overnight Jaipur.
Fourth Day [4] – Jaipur Local Tour – Moring Fresh N up after Local sightseeing tour in jaipur as per the Amber Fort, with a guide. Take an elephant ride to the ramparts of the fort. Later, catch up with your shopping and sightseeing in the city. Have dinner at Chokhi Dhani, an open-air ethnic place with folk dancers and musicians and authentic Rajasthani cuisine. Overnight Jaipur.
Fifth Day [5] – Jaipur To Delhi - Morning Fresh N up after next process as per like you if you want to immerse yourself in jaipur airport or Jaipur Railway Station then it will happen either ,or if you want to drop in delhi then it will happen too but delhi drop in evening …or if you want improve your tour then Contact our executive for more details -9571713456,7976135260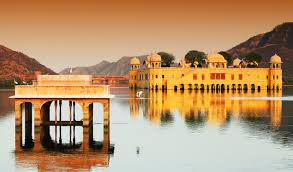 Our Most Popular Golden Triangle City Sightseeing Tour Package
About Our Packages of Local Delhi Sightseeing Package By Maharaja Cab - This Package Is Comfortable Of Arrive Tourist Or Yatri In India This Package is Duration 8 Hours 80 Km By Sedan Taxi @1800/-rs and Innova @2400/-rs As per same and Out of Station Require Taxi 9 rs per km Sedan and 12/- rs Innova Toyota Per Day 250km Running Complusory and 200/-rs night Charges per Nights
Agra Sightseeing Tour Package - This Package Is Comfortable Of Arrive Tourist Or Yatri In India This Package is Duration 8 Hours 80 Km By Sedan Taxi @1800/-rs and Innova @2500/-rs As per same and Out of Station Require Taxi 9 rs per km Sedan and 12/- rs Innova Toyota Per Day 250km Running Complusory and 200/-rs night Charges per Nights
Jaipur Sightseeing Tour Package -This Package Is Comfortable Of Arrive Tourist Or Yatri In India This Package is Duration 8 Hours 80 Km By Sedan Taxi @1600/-rs and Innova @2300/-rs As per same and Out of Station Require Taxi 9 rs per km Sedan and 12/- rs Innova Toyota Per Day 250km Running Complusory and 200/-rs night Charges per Nights